New Delhi, Tech Desk. Google's upcoming Pixel 7 series is launching in India. Pixel 7 series includes Pixel 7 and Pixel 7 Pro phones, which will be presented at the event on 6 October. This has been confirmed in a Flipkart listing that both the phones i.e. Pixel 7 and Pixel 7 Pro are also coming to the Indian market.
Google also confirmed
Google has also confirmed the news that both Pixel 7 and Pixel 7 Pro will be coming to India soon. The company will unveil the phone globally on October 6. Although the launch date in India has not been announced yet.
The Google Pixel Collection. A world of help, built around you.

Join us live for #MadeByGoogle on October 6th at 10am ET.

Sign up for updates: https://t.co/SAeNERjMny pic.twitter.com/0D2WSKTTlv
— Made By Google (@madebygoogle)
September 21, 2022
If you look at the teaser of Flipkart, then it is known that this time the company can launch its phone in India. Let us tell you that Indians are going to experience a flagship Pixel phone after 2018. The teaser for the Pixel 7 series on Flipkart appeared on the Big Billion Days sale page for a few minutes. But the link to the Pixel 7 India launch page is still live. The last few years have seen only a few affordable Pixel phones launch in India, including the latest Pixel 6a phone.
Also read- Google Pixel 7 will be launched soon, will get Tensor 2 processor, know here possible specifications
Now, if all the Pixel 7 series comes to India, it will look similar to the iPhone 14 model and Samsung's Galaxy S22 series. Almost all the specifications of this pixel phone have come to the fore. Along with this, Google has officially revealed the design of the Pixel 7 series and both the phones will come with a very similar design to the Pixel 6 series.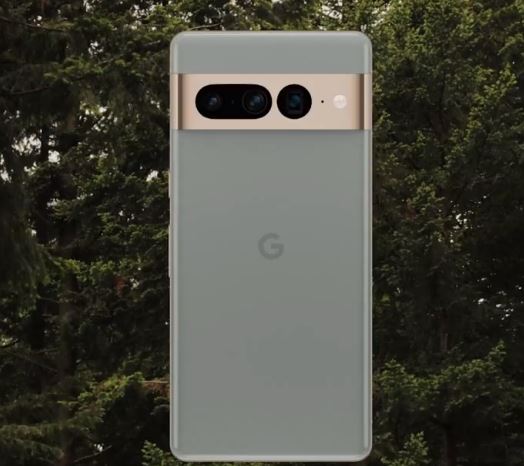 Hopefully this time around, you might get some new color options that will make the Pixel 7 series a little different. This year's Pixel phones are also expected to come with the company's latest Tensor chip – the Tensor G2.
This is the reason why Pixel 4 series was not launched in India
If Google is planning to officially bring the Pixel 7 series to India, then it will be a big step for the company. Let us tell you that the company had banned the launch of the Pixel 4 series flagship Pixel phones in the country, because its Soli radar hardware does not meet the guidelines for use in the country.
Also read-Flipkart Big Billion Days sale 2022: Bumper discounts are available on these smartphones priced from 8 to 20 thousand
Edited By: Ankita Pandey
Credit: www.jagran.com /